The dynamism of the static forms composed in the space and connected by the tubular metal refers to the abstract kinetic art of the XX century. The organic shapes of the upholstery elements studied from the Henri Matisse paintings are a homage to the school of the organic design.
"Calder was designed in the way that with the modesty of the materials, its design would become cosy, friendly and warming thanks to advanced studies about the shape, ergonomy and a human perception".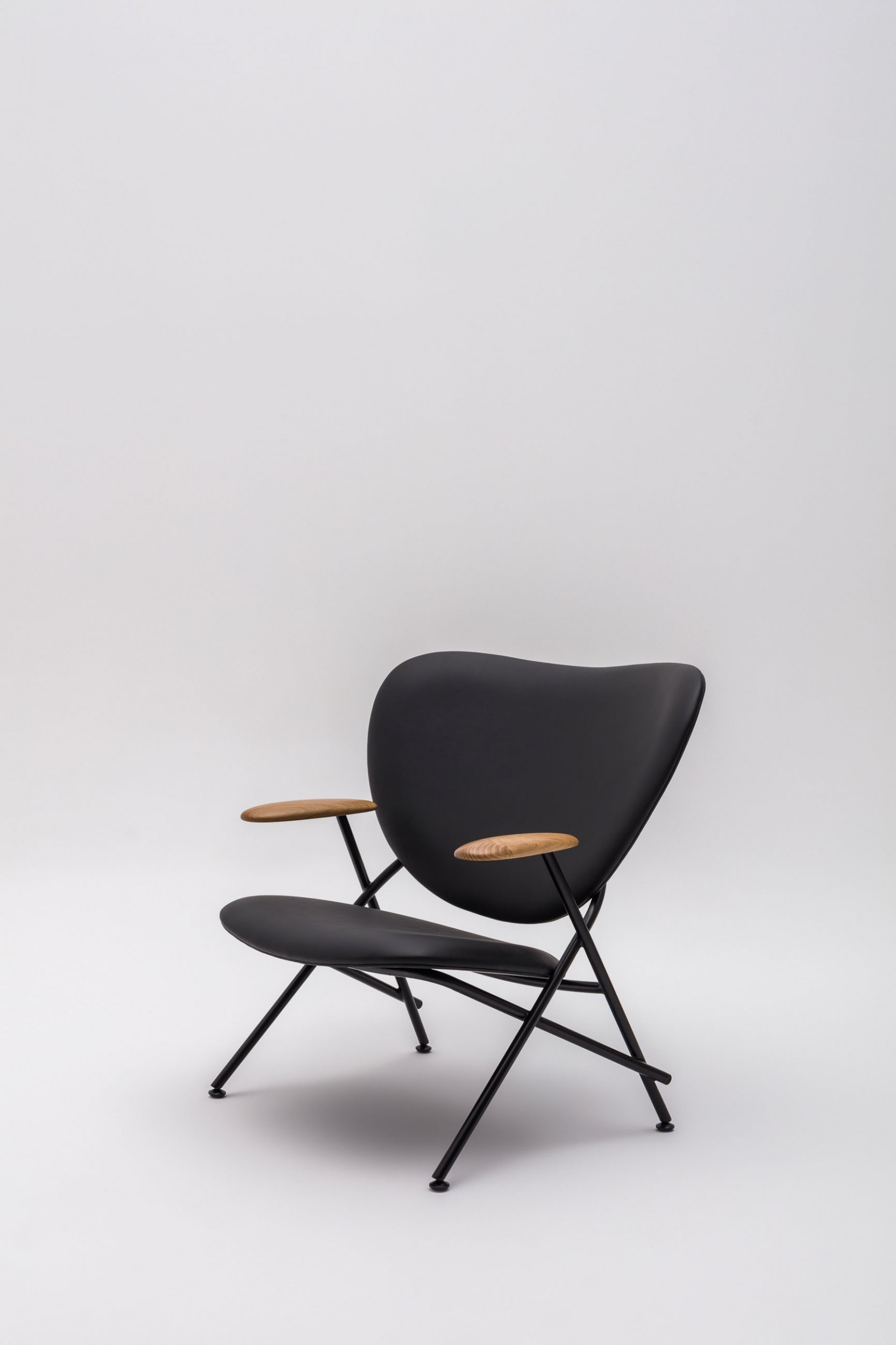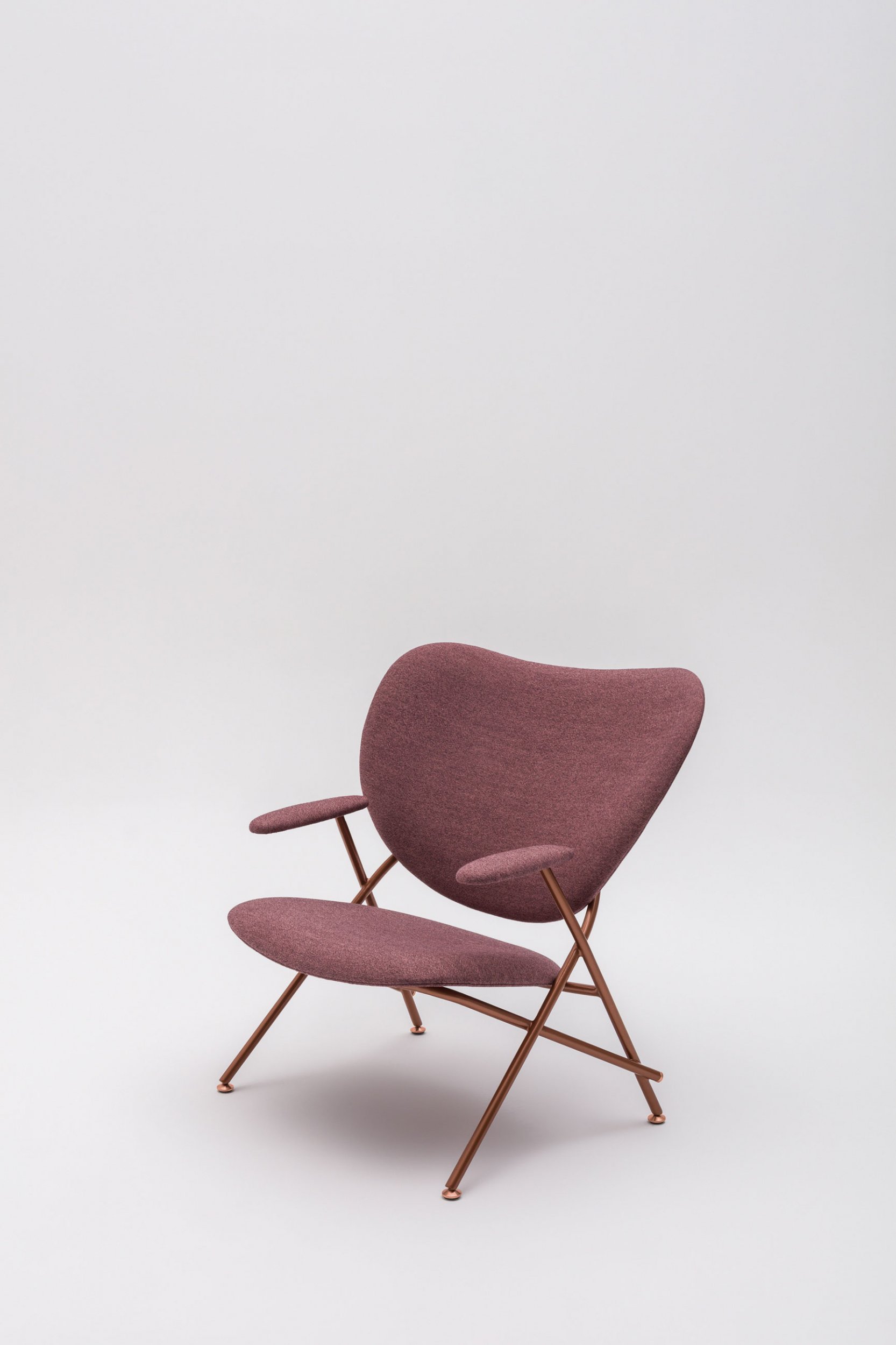 Unlike most of the Comforty products, the brand's DNA is read off rather from the ergonomy of the piece, not the volume of the upholstery elements. And it is the ergonomy, that helps to position the ultimate silhouette of the user. Additional functions and variety of version, are the added values that make the Calder a versatile armchair for home, office or hospitality use.
The study of the shape and the finishing details applied on the moulded plywood, resulted in the soft, embracing effect of the backrest. Slightly upscaled, it allows the various positions while resting. The curved seat is softly padded. The sensual experience of the piece is derived from the organically shaped elements armrests or pads, made of genuine materials such as solid wood, or upholstered plywood. The backrest, seat and the armrests are connected with the shaped tubular frame made of steel.
However the means of expression are modest, the piece doesn't remain unnoticed in the interior. The scale of the Calder and its sophisticated details, make it a standing out piece in the home, office or hotel setting.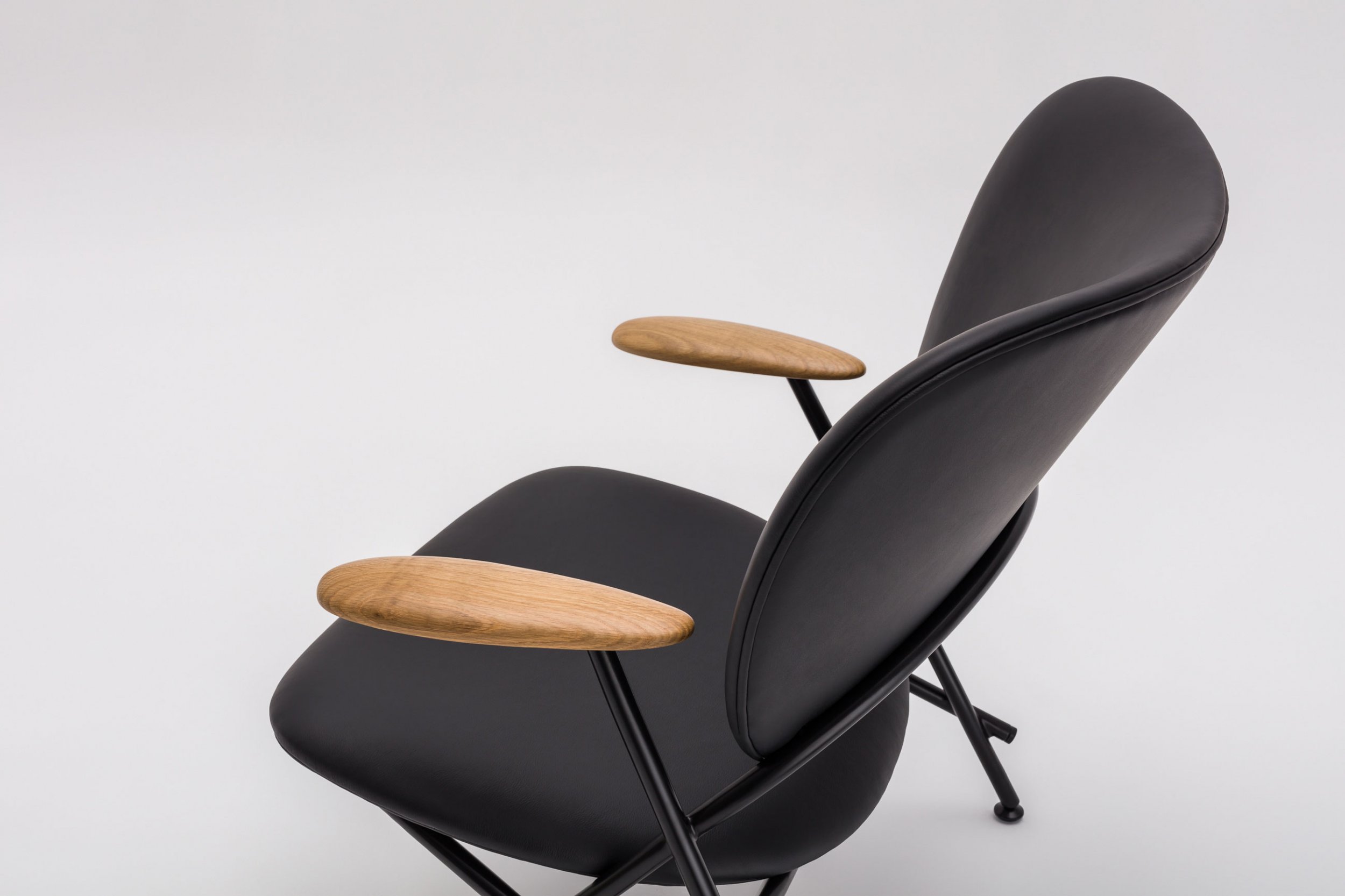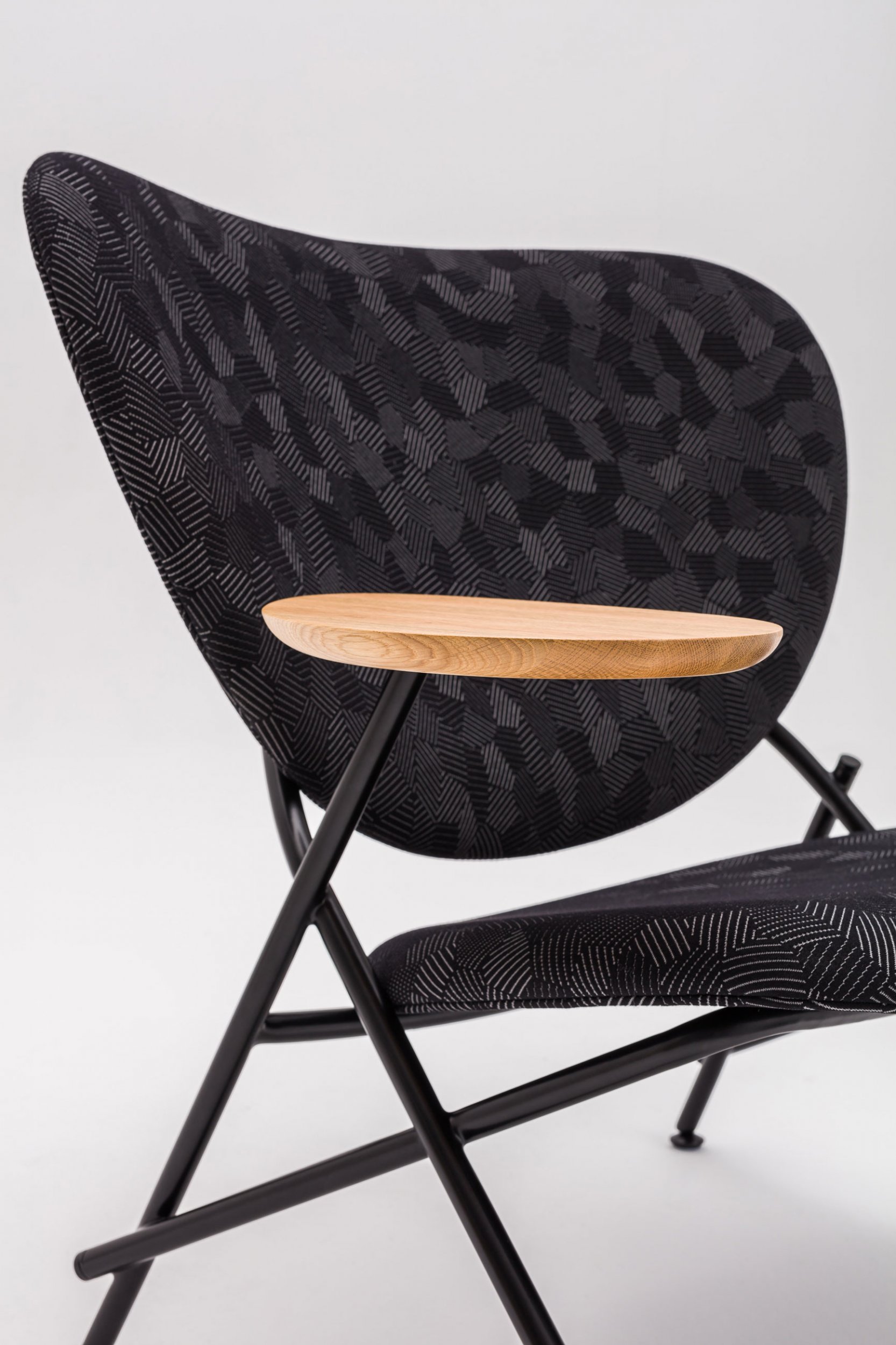 A nice add-on that makes the chair even more sophisticated may be the finishing accents of the tubular frame. They are available in genuine brass, steel, or powder coated. Calder comes in few versions – without armrests, with the armrest made of solid oak, varnished wood and with the armrests upholstered in fabric or leather. The chair is also available with the solid oak wood working surface. The powder-coated tubular steel frame is available in any colour from the RAL palette and Comforty's sand structure Sahara finishing collection.
all photos: Ernest Wińczyk